Collectors list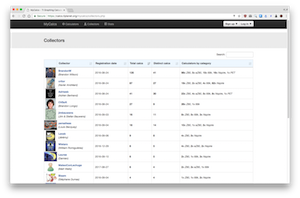 Get a peek of the available collector profiles, with an overview of their collection with various quick stats.
A nice profile page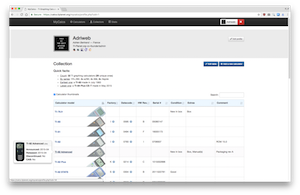 Your fancy profile page features basic info and stats about your collection, as well as the list of models with their info.
Easily add calcs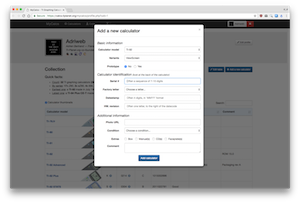 From your profile, easily add calculators and their accessories to your collection, with a form helping you fill out all details.
Quickly edit info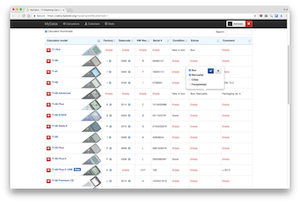 When you need to edit your collection, you can do so quickly by clicking the edit button then update values right in the table!