Collectors list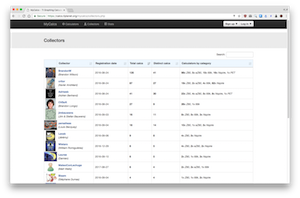 Get a peek of the available collector profiles, with an overview of their collection with various quick stats.
A nice profile page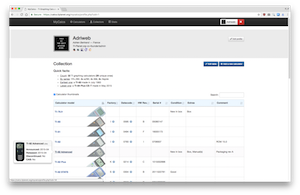 Your fancy profile page features basic info and stats about your collection, as well as the list of calculators with all of the info.
Easily add calcs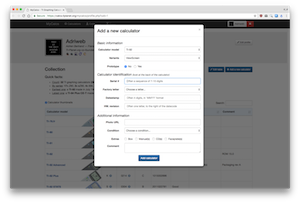 From your profile, easily add calculators to your collection, with a form helping you fill out all the calculator info at once.
Quickly edit info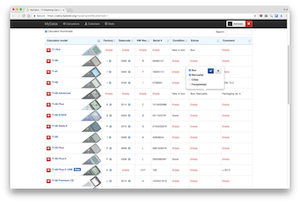 When you need to edit your collection, you can do so quickly by clicking the edit button then update values right in the table!
Calculator timeline
An interactive timeline of calculators release and discontinuation.
Latest additions
Allows you to find which collections recently got updated, by listing the latest 20 additions.
Search tool
Allows you to search calculators, added by collectors, from model, variant, factory, revision, etc.
... more soon!
MyCalcs is constantly evolving, feel free to request features!